Irish voters will be asked on May 22nd 2015 if they want to allow equal access to marriage for all its citizens.
Many people are complacent that this referendum will pass with a huge majority.
I think they're wrong.
A low turnout, coupled with the fact that people who are against marriage equality are very likely to vote, would result in a win for the No side.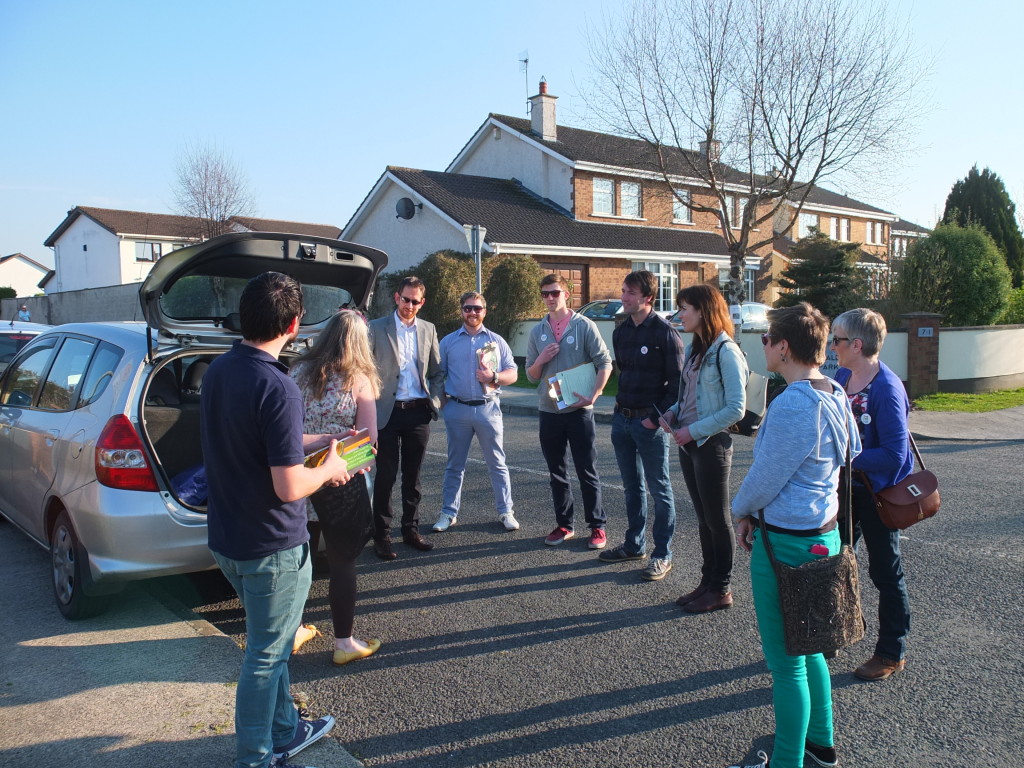 With that in mind, I joined the first door-to-door canvass of the Limerick Yes Equality campaign this evening.
Research shows that the primary thing that changes voters minds is being canvassed.
The weather was glorious, we had a lovely group of people canvassing, and our message that a Yes vote couldn't be taken for granted was getting a positive reception with people.
Four of us had canvassing experience (two of us were from the Green Party, one from Labour, and one who had canvassed for an Independent candidate), and so we paired off with people who were knocking on doors for the very first time.
Normally I wouldn't be conscious of peoples' sexual orientation, but this time it was different.  It was different because those of us who were straight were simply doing some campaigning on a political issue.
The people in our group who are gay were asking people for permission to have the right to get married.
That seems wrong to me.  They shouldn't have to ask.  Those of us that already have the right to marry should be working as hard as we can to ensure our gay friends, brothers and sisters have the same right.
So even if you think the marriage equality referendum doesn't directly affect you, please think about joining your local canvassing team for the Yes Equality campaign. If you're in Limerick, a quick email to [email protected] will get a quick response.  If you live elsewhere in Ireland, you can find your local group at https://www.yesequality.ie/yes-equality-map/
The day I got married was the happiest day of my life.  I passionately believe in marriage, and being married has been a consistent and powerful force for good in my life.
Those of us who have the right to get married need to step up to the plate and go door to door on behalf of those who don't have that right.